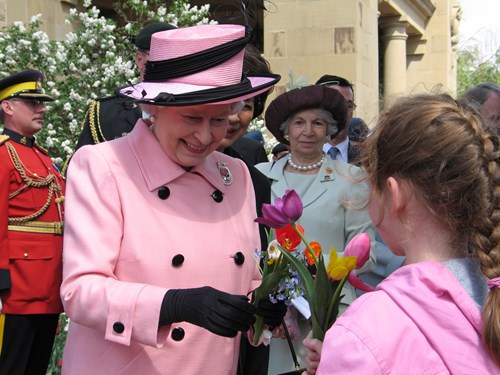 My husband, Zaheer, and I join with our fellow Albertans and all Canadians in mourning the passing of Her late Majesty Queen Elizabeth II and in remembering everything that the Queen meant to our nation.
It was while vacationing in Kenya in 1952 that the young Princess Elizabeth learned that she would be assuming the role Sovereign. Since then, hers has been a life of exemplary selfless and dedicated service.
Our beloved Monarch was a part of our shared identity as Canadians. Through the decades, the Queen's presence was woven into the very fabric of our society. Her Majesty reigned with grace, dignity, and compassion. She joined Canadians in our triumphs, shared in our grief, and steeled our resolve in times of trial. Above all, the Queen was as an ever-present symbol of the valued principles, attitudes, and strengths we share as Canadians and as members of the Commonwealth family.
Albertans were privileged to welcome Her Majesty to our beautiful province on numerous occasions over the years. We will treasure The Queen's legacy in Alberta and will strive to honour the principles of service and citizenship that were hallmarks of Her late Majesty's long and glorious reign.
On behalf of all Albertans, I extend deepest sympathy to His Majesty the King and all members of the Royal Family. May God Bless Her Late Majesty Queen Elizabeth the Second.
Her Honour, the Honourable Salma Lakhani, AOE, BSc., LLD (hon)
Lieutenant Governor of Alberta