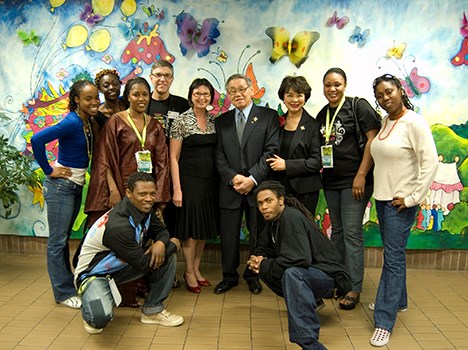 The Lieutenant Governor's social role includes hosting members of the Royal Family and heads of state. The Office also receives courtesy calls from foreign representatives and other official visitors to the province, including high commissioners and ambassadors.
The Lieutenant Governor travels extensively throughout the province to attend and speak at special events that support community service organizations. Other social events include the Lieutenant Governor's annual New Year's Levee, held at Government House in Edmonton on January 1.
Acting as patron is also a part of the Lieutenant Governor's social role. She is a patron or honourary member of many Alberta non-profit and community organizations.