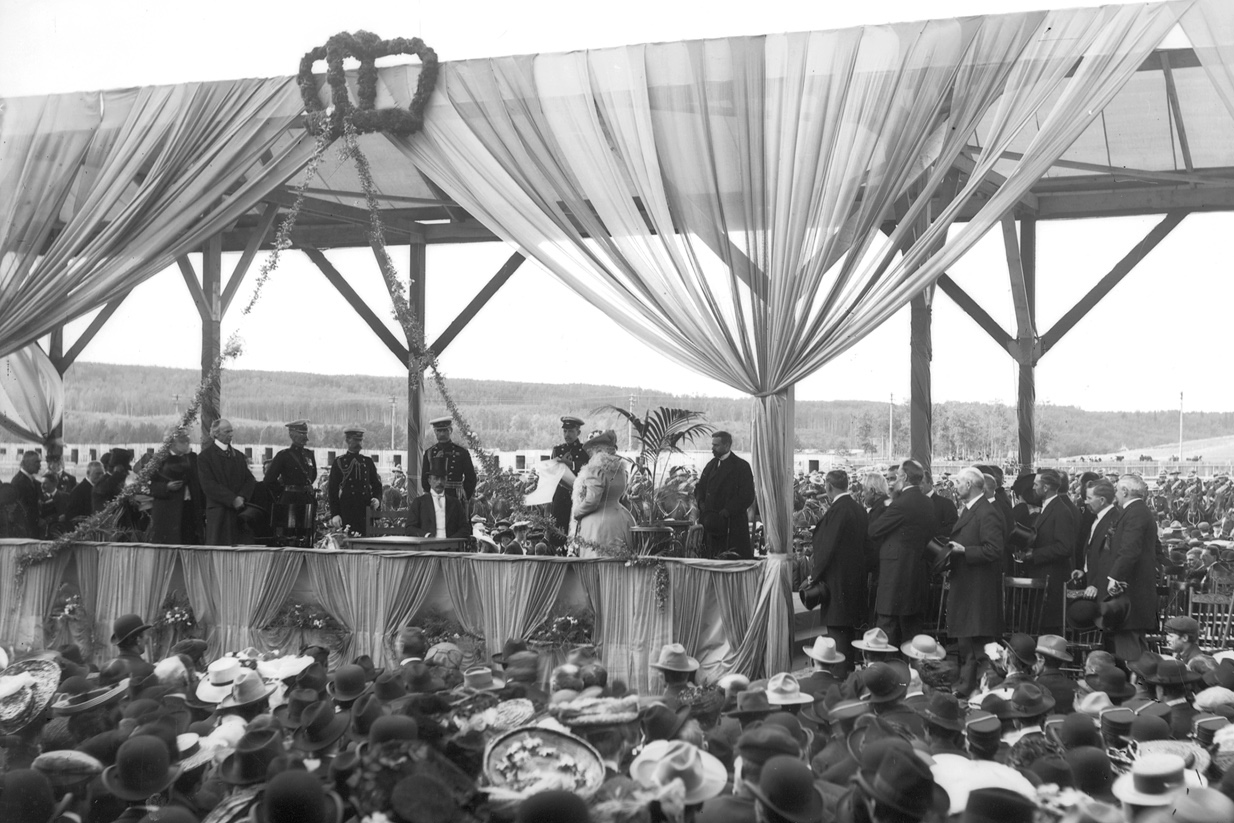 The Honourable George Hedley Vicars Bulyea is sworn in as Alberta's first Lieutenant Governor, on September 1, 1905, the day Alberta became a province.
Lieutenant Governors of Alberta are appointed by the Governor General of Canada, upon the advice of the Prime Minister of Canada.  As the Vice-Regal representative in Alberta, the Lieutenant Governor is appointed to carry out the duties of Canada's monarch within the province, for a duration quoted in the Constitution Act of 1867 (originally enacted as The British North America Act, 1867), as "Her Majesty's pleasure" (in reference to The Queen) or "His Excellency's pleasure" (in reference to the Governor General of Canada). While this essentially allows for an undefined period of time, the Lieutenant Governor's term in office is conventionally no less than five years.
Lieutenant Governors are chosen based on their records of distinguished service to their community, province and country. The appointment carries with it the title of "The Honourable" for life.
The Offices of the Monarch, Governor General, and the Lieutenant Governor are entrenched in the Canadian Constitution.  No changes can be made to any of these offices without the unanimous approval of all Provincial Legislative Assemblies, along with the Senate and the House of Commons in Ottawa.
Since November 2012, a non-partisan Advisory Committee is responsible for providing the Governor General, acting on the advice of the King's Privy Council of Canada (ie. the federal cabinet), with non-binding recommendations on the selection of the Governor General, Lieutenant Governors, and the Territorial Commissioners.  The Committee is made up of the Chair, two permanent members, and two temporary members. The two temporary members are chosen from the province or territory for which the new Lieutenant Governor or Territorial Commissioner is to be appointed.