Their Royal Highnesses Prince William, Duke of Cambridge and Catherine, Duchess of Cambridge chose Alberta for one of their first Royal Tours as a married couple.
Their Royal Highnesses started their official itinerary in Alberta with a visit to Slave Lake to meet with residents and to see the devastation left by a massive forest fire that hit the town in May of that year.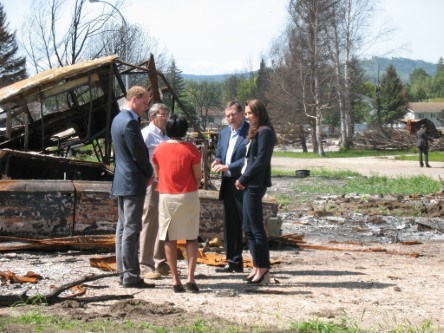 Their Royal Highnesses with Premier Ed Stelmach and Slave Lake officials
The Royal Couple then continued on to Calgary where they were greeted with a traditional white hat welcoming ceremony, visited the the 21st Century Research and Innovation Centre at the University of Calgary, helped to kick off the 2011 Calgary Stampede Parade and attended a reception at the Calgary Zoo, hosted by the Government of Alberta.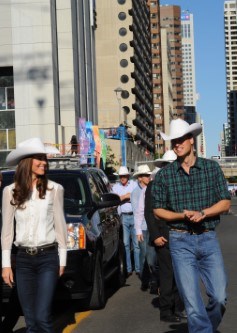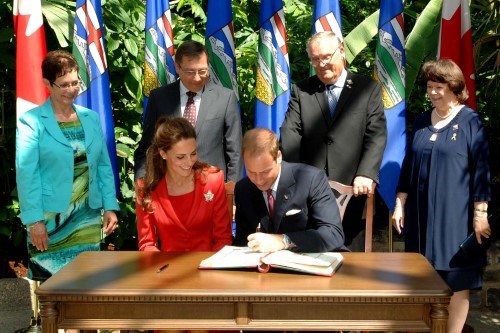 Their Royal Highnesses with Marie Stelmach, Premier Ed Stelmach, Lieutenant Governor Donald Ethell and Linda Ethell at the Calgary Zoo.
A memorable moment in the tour came upon the Royal Couple's arrival in Calgary when local Children's Wish Foundation beneficiary, Diamond Marshall, had her wish to meet a princess fulfilled. Their meeting at the Calgary airport garnered media attention from across Canada and around the world.