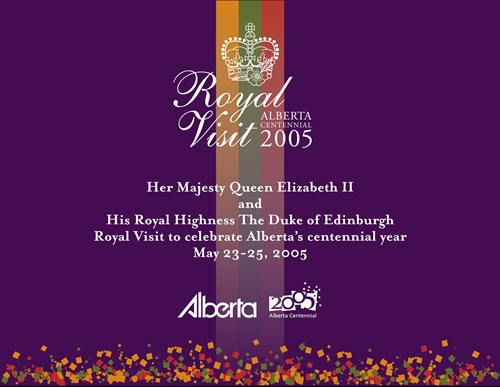 The 2005 Royal Tour marked Her Majesty the Queen's sixth tour of Alberta.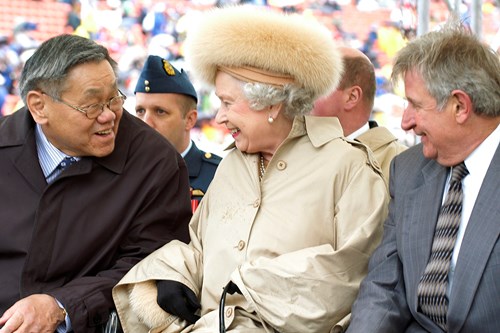 The official itinerary for the 2005 Royal Tour to mark Alberta' s Centennial began May 23, 2005 with 25,000 people attending the Alberta Celebrates welcoming ceremony at Commonwealth Stadium in Edmonton. The rainy weather didn't dampen the spirits of hundreds of performers who took part, led by Alberta music legends Tommy Banks and Ian Tyson. At an evening dinner hosted by the Government of Alberta, Premier Ralph Klein announced that Highway 2 would be renamed the Queen Elizabeth II  Highway in honour of Her Majesty.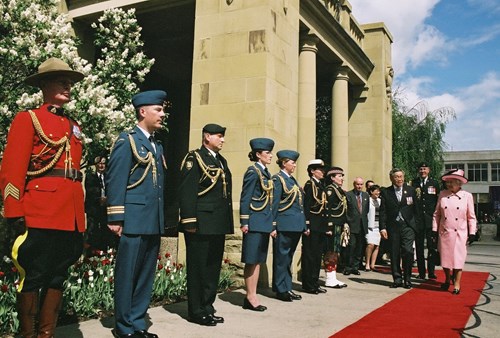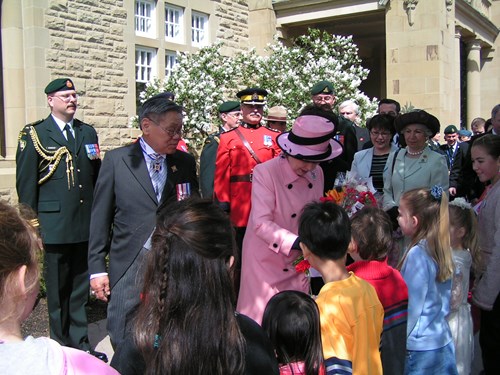 Events on May 24, 2005 included a ceremony where Her Majesty unveiled a bronze plaque renaming the Provincial Museum of Alberta as the Royal Alberta Museum. Following a tour of the museum, Her Majesty attended a tea at Government House, hosted by Lieutenant Governor Norman Kwong and Mrs. Mary Kwong. While Her Majesty took part in the official program in Edmonton, The Duke of Edinburgh visited Fort McMurray to get a first-hand look at Alberta's oilsands projects. His Royal Highness returned to Edmonton later in the day to present the Duke of Edinburgh's Awards at a ceremony at City Hall.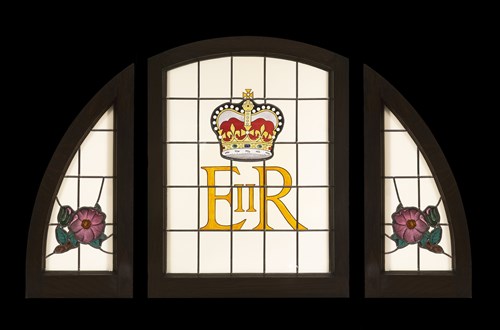 After the tea at Government House, Her Majesty made her way to the Alberta Legislature where she became the first reigning monarch to address Alberta's Legislative Assembly. A series of new stained glass windows highlighting the role of the monarch in Alberta's first century were unveiled above the front doors of the Legislature Building. A crowd of 5,000 were on-hand to see the Queen's walkabout on the Legislature grounds following the address.  The day's itinerary concluded with a dinner at the Agricom in Edmonton, hosted by the Government of Canada.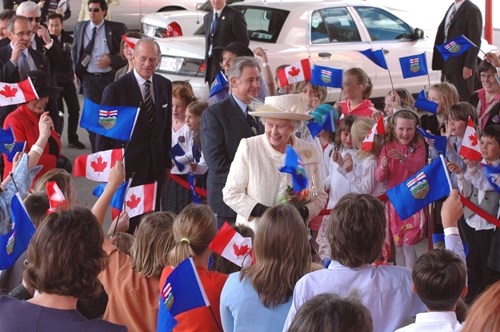 Wednesday, May 25 marked the last day of the Royal Tour to Alberta. Their Royal Highnesses attended public events hosted by the City of Edmonton, including a visit to the Kids in the Hall Bistro and a walkabout in Churchill square, which drew a crowd of 10,000 people. The Royal Couple then flew to Calgary for a tour of the Museum of the Regiments. At a luncheon at the Roundup Centre, Premier Klein announce the creation of the Queen Elizabeth II Graduate Scholarship Program. Some 17,000 people pack the Saddledome for a centennial concert and farewell to the Royal Couple, hosted by the City of Calgary.